Good dad-child connections don't spring out of nowhere. Biology gives us a headstart -- if we weren't biologically programmed to love our infants the human race would have died out long ago. But as kids get older we need to build on that natural bond, or the challenges of modern life will take them away from us.

Be your child's friend. Your toddler is at the age where he wants to hang out with you every second of the day, so take advantage of that by enjoying every minute together, like driving in the car or watching ducks at the park. If he starts acting goofy, get goofy with him, and invite him to do activities that you enjoy by giving him kid-safe tasks in the kitchen or garden.

Show your silly side. Invent silly songs, dance when you hear music (and even when you don't), try on a funny hat while you're shopping, and be spontaneous. Kids don't expect grown ups to have a sense of humor, so when we let loose, they connect with us more.

Find the fishing hole. A leisurely day of fishing or hunting can be a great way to unwind together without so many parent-child issues pressing in. So pack a cooler with lunch and go enjoy the outdoors together.

Touch. Touch your kids often, with hugs and gentle strokes and rubs. Even if you are disciplining your toddler, hold his hand while you tell him not to hit or that he needs to stop whining. If your child isn't a cuddler, find other ways to connect, like rustling his hair, dancing together, or even roughhousing a bit.


​Read. Reading time is a great way to get the ball rolling on conversation and to start asking each other questions. Adapt special voices for characters when you're reading, re-read favorites, and include your child's name in the story.

Take a long walk together. During the long days of summer, take advantage of the extra daylight by taking walks together after dinner. It doesn't have to be a power walk or even really about fitness. Just make it a chance to explore the neighborhood together, talk about your day, and maybe give the dog a little exercise.

Research shows that people who have more personal resources like hope, optimism, and resilience are able to find and maintain a better balance between job demands and resources. These people usually use these same personal resources to find sources of passion and joy both at and outside of work.

The great news about personal resources is that they are like a renewable source of energy. The most powerful way we can renew them is by improving our well-being.

Peace - This aspect of well-being is characterized by a sense of meaning and purpose in life that leads to calmness, balance, and feeling connected to something larger than ourselves. For many, organized religion is a powerful source of peace, but others find peace in other ways, including through the work they do.

Adaptation - This includes the attitudes we adopt, the values we hold, and our behaviors to maintain balance and productivity in our work, especially in the face of disruptive change. When our adaptation level is high, we are both flexible and focused. We feel confident we can overcome obstacles and get the job done despite ambiguity. Ask yourself if you adapt quickly to unexpected changes, persevere when faced with a problem, take responsibility to build my knowledge and skills.



​Control

- This involves both our ability to achieve the goals we've set and our sense that we have the right support network. It includes using our own personal interests, attitudes, and self-management techniques to help us enjoy our work, boost our performance, and make positive change(s) in our work environment. Assess yourself if you spend time and energy focusing on problems you can control, not on things I cannot control; if you monitor your performance and look for ways to improve; and if you reward myself for attaining goals with pleasurable activities.

Physical Energy

- This is about a state of feeling truly healthy, not just simply having no symptoms of disease. Being physically well and having a high level of energy involves many lifestyle choices. The choices we make either contribute to a strong, healthy, and fit body that lasts a long time and resists sickness, or it leads to an unwell body that is susceptible to fatigue, stress, illness, and disease. Do you exercise for at least 20 minutes, three times per week? Do you drink at least eight glasses of water each day? Do you eat at least five servings of fruits and vegetables per day?
Powered by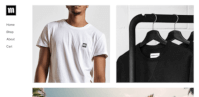 Create your own unique website with customizable templates.