Childhood hobbies can become lifelong passions. In truth, they can even lead to a particular career or field of study through which they can earn money for themselves whence they become adults.

Hobbies among children are easy to spot especially if you're a hands-on dad (or mom for that matter). For example, you might notice one day that your youngster loves collecting different things. His collections may not be a pretty sight inside his bedroom at the moment. But, don't stop him from doing what he enjoys best because this can benefit him in the long run. In the process of collecting, he will learn about the world by scrutinizing the items in his hands. With your help, he will learn to classify items in accordance to certain standards. This is a great way to help him develop cognitive skills.

Every child is different and so it is possible to find your children interested in varied hobbies. If you like music or playing an instrument, one of your children might pick up that hobby. You can get professional advice to know the best musical that suits her. But, you can also let her try all the musical instruments and make her own pick. This allows her own interest and enthusiasm to spark during the learning process.

Classes for beginners like your child should not be long or else she will get tired of them easily. It is best to let her be part of a group class that meets for thirty to forty-five minutes, three times a week. This will make her love music more. Moreover, she will learn to share her interest with new-found friends.

Your child might also enjoy art lessons. Experts in child psychology believe that artistic endeavors foster creativity of other sorts. Painting, drawing and modeling with clay give your child the chance to develop her own way of organizing information and collaborating on themes.Look for an art class that allows participants to work intensely on specific materials. In-depth exploration helps nurture creative impulses better than involvement with several media at once.
Powered by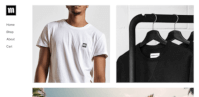 Create your own unique website with customizable templates.