We can develop our children's sense of creativity by supplying them with the right toys. In line with this, a battery-operated toy will do less in comparison to a big piece of cardboard box. Your child might easily lose his interest on the battery-operated toy that performs the same thing over and over. But with the cardboard box, his imagination can run wild. He can turn it into a boat, a car, a fort, a house or a robot. In the process of converting the box into a play thing, your child's artistic skills are developed. He cuts holes on the box. He colors it and attaches other decors on it. Lastly, he uses it in the way he imagined and made it to be.



The more your child has to do with his toy and the less the toy has to do for your child, the better it is. In this situation, your child develops creativity and self-confidence. If 90 percent of the play is done by the child and 10 percent is done by the toy, you can say that your child has a beneficial toy in his hands. This goes to show as well that it is better for your child to create his own toy than for you to buy him one.

Toys can aid your child's emotional and intellectual development especially in the early years of his life. Therefore, you must take the time in choosing the best toy for your child. Another factor that you need to consider is suitability. Suitability may include your child's age, interests and physical size. If your child is quite short and small, avoid giving him toys that he cannot lift on his own.
Powered by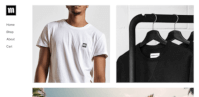 Create your own unique website with customizable templates.