Almost every dad blogger I know has a list of his 'must-read books for dad'. Oh well, I have one too. In this post, I want to share with you the books I've read as a new dad, the books I'm currently reading and the books I read to my kids. So if you're ready, my list begins now.


Taking Back Childhood - This is great book which helps dads (and moms) understand their children's actions and behavior at various levels of development. This book also provides plenty on tips on how parents should respond to their children positively without losing the opportunity to guide them in living appropriately in our media-saturated society.

On the Night You Were Born - This a sweet children's book which I read to my kids whenever I want to remind them how blessed and ecstatic I am about having them as their kids. The story in this book displays a wonderful way to affirm your love for each of your kids.

The Art of Fixing Things - Children expect their dads to be able to fix everything. If you don't want to hear your kid crying all day because of his broken bike or toy, buy and read this book ASAP. It shows you how to fix almost all the broken items that you could ever imagine. Some chapters of this books also provide insights on how you can make certain items last longer, work better and save money from unplanned purchases.

​The Giving Tree - This book will definitely move you to tears. The story describes how parenthood is/should be - full of selflessness, relentlessness, love and unconditional giving. The pages are colorfully and creatively printed so the kids will love them.

Strong Fathers, Strong Daughters - No one can deny the invisible connection between fathers and daughters. This bond must be strengthened and rebuilt if broken. You will find all the insights you'll need to do both in this book. If you don't have the goal to impact your daughter's life positively, this book push you to do so.

Powered by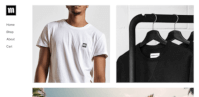 Create your own unique website with customizable templates.