It is never easy to be the head of the family. A lot of responsibilities at work and at home can wear out dads emotionally, physically and psychologically.

Dads should take care of themselves not only for their personal gain but also for the benefit of their whole family. By paying attention to their self-care needs, the quality of their lives will improve and they will be able to do more than expected.

Define your mission vision - A mission vision statement can direct your everyday choices and decisions appropriately. How do you plan to be a good father to your children and a better husband to your wife? Write your thoughts down for direction.


Clear your mind and meditate – A dad's mind can be clouded by so many things that they're attention gets redirected away from their goals. Through regular meditation, you can clear your psyche and enjoy a clearer perspective of everything.

Commit to lifelong learning – If you can't find time to attend seminars, dedicate a few hours every week to read good books. Look for books that can give you insights in carrying out your responsibilities as the head of the family and of your own business.

Connect with other dads

–

Join support groups for dads in your church or neighbourhood. If you don't prefer support groups, call up your friends and shoot some hoops with them for an hour or so.

Select your commitments

–

Don't fall into the 'superman' trap. Is someone outside the family asking for your commitment? It is healthy to say no especially if it's going to take much of your time and energy. Don't feel guilty about saying no. Think about yourself and your family.

Strive to be better

– Is alcoholism or smoking eating your health away? Is gambling or pornography stealing the proper use of your time? Be honest in evaluating the gray areas of your life and try to improve on these areas. You will be surprised how your life can be much easier and worthwhile when you become vice-free.

Powered by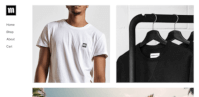 Create your own unique website with customizable templates.